SPOT TRENDS
Last Twelve Months
CenturyLink, Inc. is a global broadband and telecommunications company headquartered in Monroe, Louisiana. The company has roots back to 1930. William Clarke and Marie Williams purchased the Oak Ridge Telephone Company for $500 from F.E. Hogan, Sr. and there were 75 paid subscribers at the time. The switchboard was relocated to the Williams' front parlor so the family could man the board 24-hours a day. The exception was between 10 a.m. and 3 p.m. Sundays, when the office closed for church and dinner. Marie wrote out the bills by hand, and eight-year-old son Clarke McRae Williams delivered them on his bicycle. In 1946, Clarke McRae Williams married Mary Kathryn Lee on his return from service in World War II. His parents gave the company to the couple as a wedding gift. In 1968, the company was incorporated as Central Telephone and Electronics, with Clarke M. Williams as President and Chairman of the Board. He had expanded the business into three states serving 10,000 access lines. From 1999 to 2010, it was known as CenturyTel, Inc. It acquired Embarq in 2009 and began doing business as CenturyLink, officially changing its corporate name to CenturyLink, Inc. in May 2010. The company completed its acquisition of Qwest on April 1, 2011. CenturyLink provides an array of communications services to its residential, business, governmental and wholesale customers. Its services include long-distance, network access, private line, public access, broadband, data, manageable hosting, co-location, wireless and video services. The company also provides local access and fiber transport services to local exchange carriers and security monitoring services in certain local and regional markets. On July 15, 2011, CenturyLink acquired Savvis, Inc., a global leader in cloud infrastructure and hosted IT solutions. This acquisition allowed CenturyLink to achieve global scale as a managed hosting and cloud services provider and accelerated its ability to deliver those capabilities to its business customers. As part of their marketing they have put their name on large arenas in Omaha, Nebraska and Bossier City, Louisiana.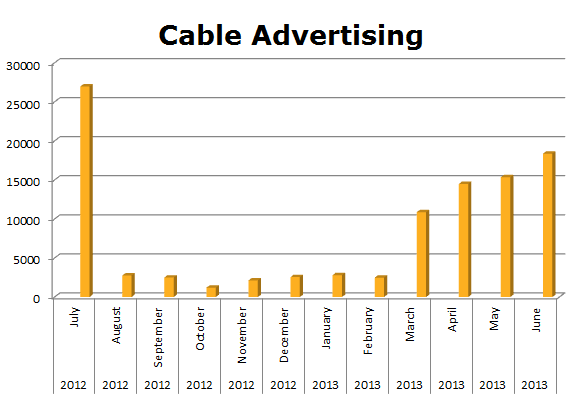 On Local Cable, CenturyLink ran 102,489 spots in the last 12 months. Their biggest month was July 2012 when they ran 26,969 spots.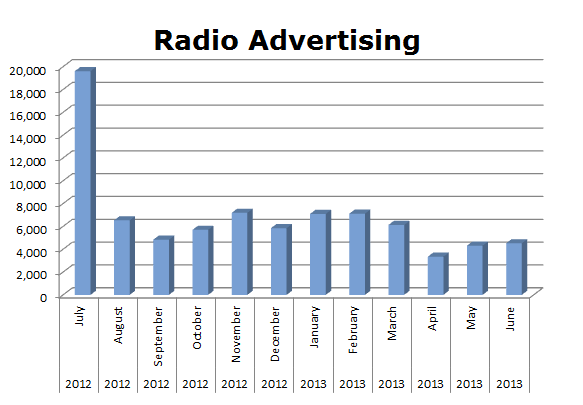 On the Radio, CenturyLink ran 82,239 spots with their high-mark coming last July 2012 when they cleared 19,608 ads.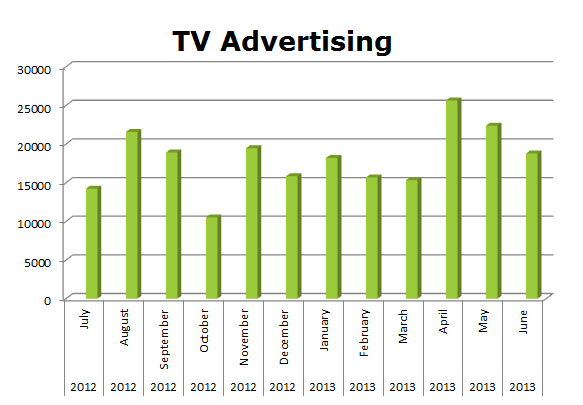 O53.96% of all CenturyLink's spots ran on Broadcast TV with a total of 216,503 aired in the last 12 months. On TV, their biggest month was April 2013 when they ran 25,648 spots.
POSTED: July 8, 2013
<! ----End Here -->
Media Monitors is a leading ad tracking and verification company based in White Plains, NY.
For more info, call the MM newsroom: 914-259-4732 or email newsroom@mediamonitors.com.
Media Monitors
445 Hamilton Avenue, 7th Floor
White Plains, NY 10601 USA
1-800-67-MEDIA